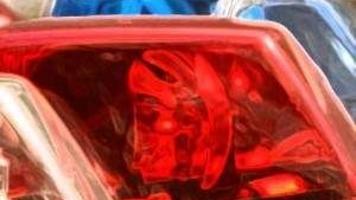 Agent de Gering, pickup truck driver injured in crash | criminality
Members of the Scotts Bluff County Sheriff's Office are investigating an injury accident involving a police officer in Gering on Friday morning.
The crash happened around 7:42 a.m. at the intersection of 10th Street and M Street, according to information released by Sheriff Mark Overman.
Evidence from the crash investigation indicated that a police officer from Gering was heading north on Tenth Street when his patrol vehicle collided with a pickup truck. The driver of the truck was heading west on M Street when the patrol car struck the front left side of the van. The driver of the pickup was thrown from the pickup.
The agent had activated the lights and the siren, responding to an alarm call. Witnesses said the light at the intersection was green for east-west traffic on M.
The driver of the van was transported to Regional West Medical Center by Valley Ambulance, where he is being treated for non-life threatening injuries. Gering's policeman was also transported to the RWMC by another policeman from Gering. His injuries would be minor, Overman said.
The identity of either driver was not disclosed on Friday morning.
The Scotts Bluff County Sheriff's Office is investigating the crash at the behest of Gering PD.