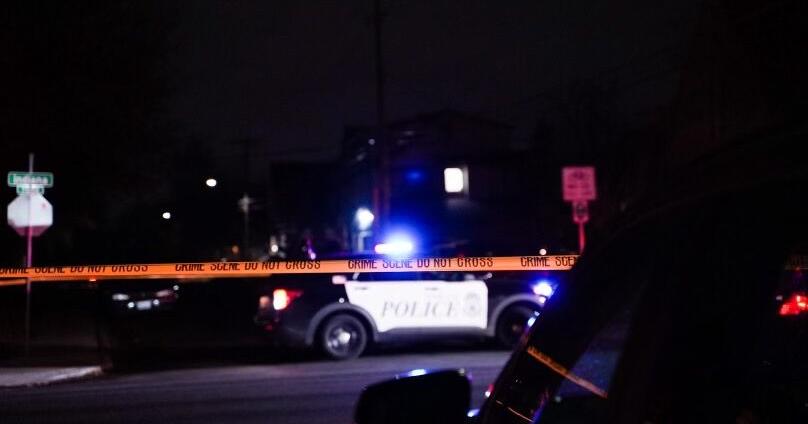 Auto-pedestrian collision in Indiana makes 64 years | News
[ad_1]
64-year-old Spokane resident Kent Thomas died Friday night after being struck by a vehicle while crossing Indiana Avenue just west of Cincinnati Street, according to his sister Jeri. At present, it is confirmed that one car, a gray Acura sedan, struck Thomas at around 4:30 p.m.
The Spokane Police Department (SPD) deployed officers shortly after receiving a call regarding the incident, separating the portion of West Indiana Avenue from Hamilton Street east of Dakota Street .
Jeri, who only wants to be referenced in this story by her first name, said she was alerted by officials to her brother's death around 5:15 p.m. Friday.
"He was crossing the street and the car didn't see him at first, then she tried to swerve but couldn't pull away," Jeri said. "He lives just down the street.
The vehicle known to be involved pulled up in Indiana with a cracked passenger side windshield. The driver of the vehicle is cooperating with the ongoing police investigation and is not in police custody.
The SPD's road collision unit was at the scene with a 360-degree scanner around 6:30 p.m. to record the scene for investigation.
"The scanner takes a fully scanned image of the scene and we only use it in cases where there is serious injury or death," said SPD Sgt. Michael Hoffman. "Just because it resulted in something more serious doesn't mean that there is still a criminal case there. In order for it to be a criminal matter, there has to be a certain level of crime, so we are looking for things [from the scene] that would indicate that.
Hoffman said officers went house to house around the scene to see if any residents had footage from security cameras outside their homes that could be used, but no one had to offer.
The collision happened on one of the busiest stretches of residential Logan, with homes on both sides of Indiana Avenue inhabited by Gonzaga students and longtime residents.
Two residents living on Indiana Avenue, Nikki and Arvin Hansen, both said they only heard a thud at one point, then realized something was going on when police spoke to them. They, along with a few students who live in houses on this stretch, said they saw a white car that was also in the recorded area of ​​the scene, but was later towed away.
Cincinnati Street has stop signs at the intersection with Indiana Avenue, but there are no stop signs on Indiana Avenue. The intersection comes just before the bends on Indiana Avenue.
"We didn't even know anything until a friend of mine noticed the flashing lights outside and we saw a group of police cars," said Michael Gearhart, a GU senior who lives on Indiana Avenue. "This place right in front of our house is sometimes crazy, there were two accidents in one day last summer and a lot of crazy things are happening."
Jeri said she has contacted other family members about Thomas' death, but at the moment only his niece, Ashley, is aware.
Asher Ali is the editor. Follow him on Twitter: @ asher_ali3.
[ad_2]