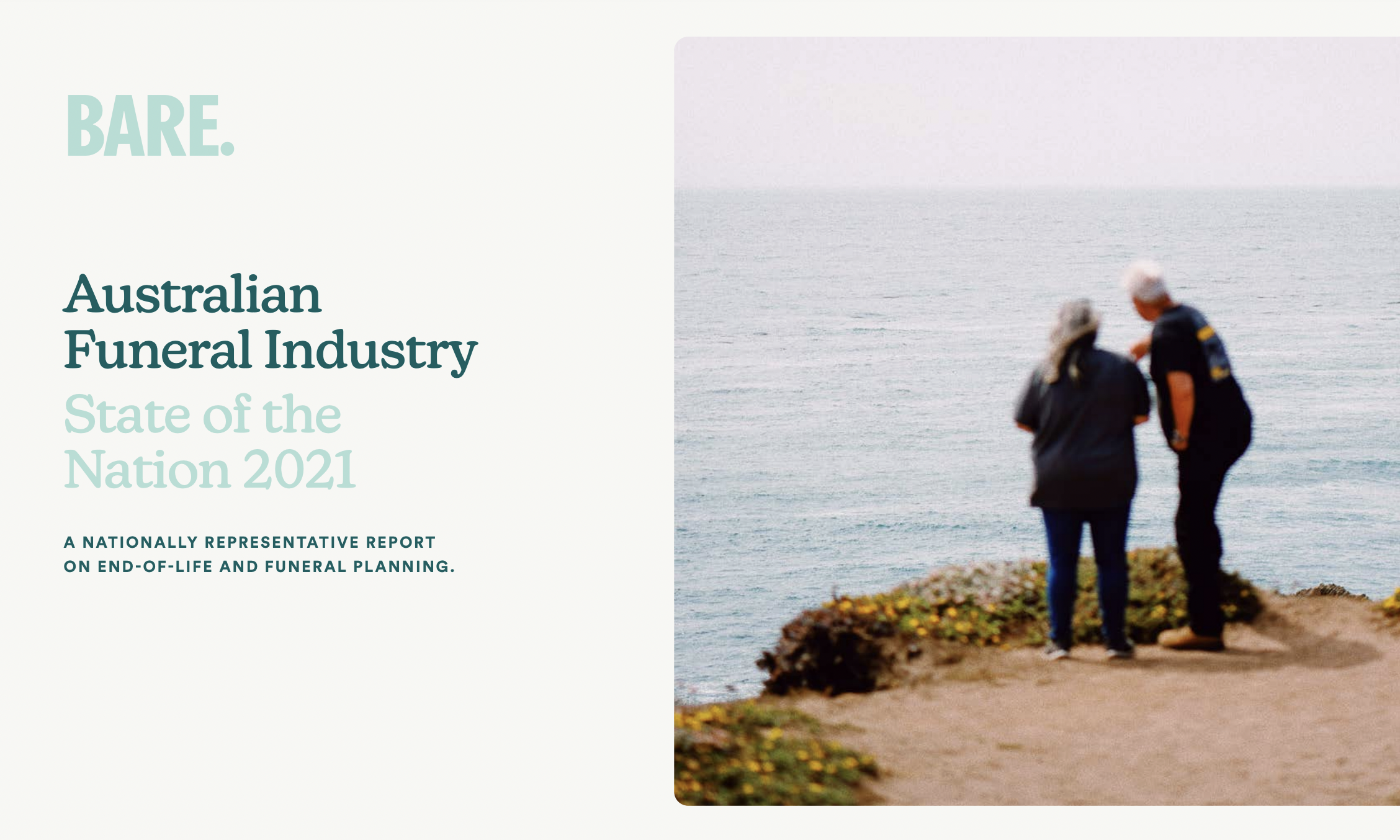 BARE publishes Australia's first comprehensive report on funeral care
To quote one of the judges for the 2021 Future of Aging awards, "End of life and funeral care needs to be addressed in the context of elder care – it's a really important topic that doesn't attract attention !"
They were talking about a BARE application that went on to receive praise for its personalized end-of-life services encompassing death, funeral, bereavement and inheritance law. To read some of the overwhelmingly positive reviews of the service – reviews.io
BARE was formed about two years ago and has run many focus groups to understand what people want when death occurs. Based on this research, it would appear that families and eldercare providers broadly want the same thing, which they highlighted in their submission for the awards:
1. Compassionate and Individualized Care
2. Emotionally (and physically) painless end-of-life transition
3. Dignified end-of-life services
Building on this research, the team has now published what may be Australia's most comprehensive national report on end-of-life and funeral care. He revealed Australians want more personalized ways to say goodbye instead of the traditional cookie-cutter funeral.
The report, Australian Funeral Industry: State of the Nation, is an independent study of nearly 3,500 Australians, commissioned by Bare Cremation and endorsed by Dr Hannah Gould of the University of Melbourne, a cultural anthropologist specializing in death and religion.
According to the research, the majority of Australians have attended at least one funeral in the last 5 years, but are unaware of the options or requirements for end-of-life planning.
Of those who had organized a memorial and were dissatisfied; 70% felt that complaining would have been a waste of time and 49% did not know who to complain to.
As an industry (worth $1.7 billion a year), it would seem that little has been done to provide such information to consumers who, in almost every other way, demand transparency and accountability when purchasing and life decisions.
Things are changing and the study cites COVID as bringing significant changes to the sector with more information available online, live streaming and an increase in bespoke memorials and attendance using digital technology.
Read the full report here