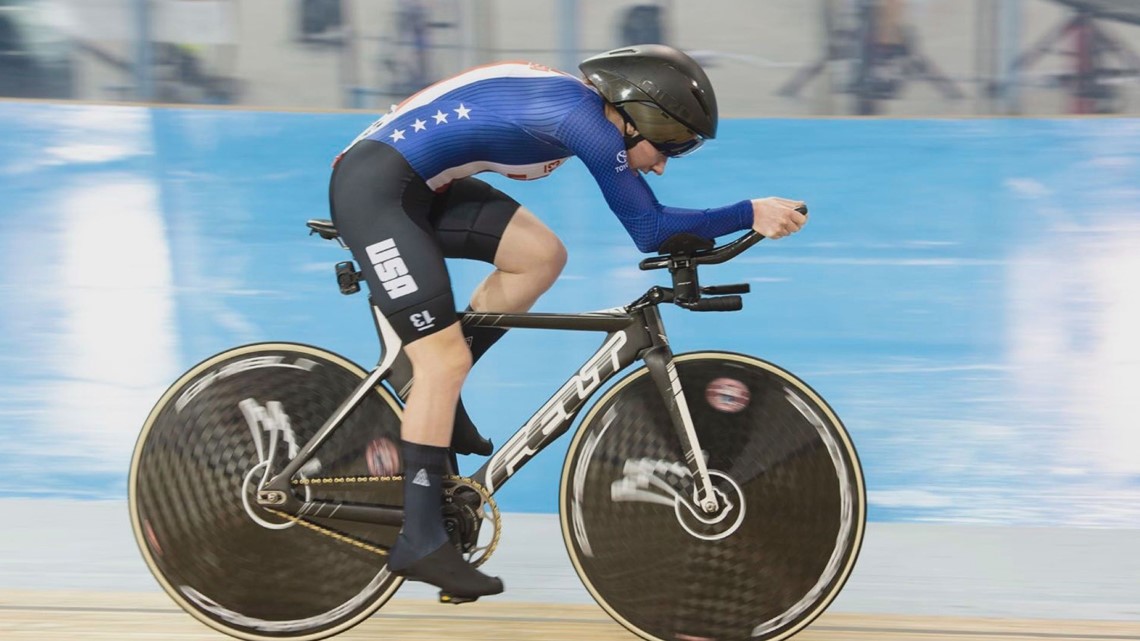 Falmouth native Clara Brown competes in Tokyo Paralympic Games
Clara Brown's debut cycling event airs Tuesday night, August 24.
TOKYO, Japan – Para-cyclist and native of Falmouth, Maine, Clara Brown is among the first athletes to compete when the Paralympics in Tokyo, Japan begin on Tuesday evening, August 24.
"The sites are spectacular here in Tokyo," Brown told NEWS CENTER Maine in an interview with ZOOM. "So I am delighted to prepare and compete."
Brown will compete in four Paralympic events: the 3km and 500m track races and the 16km and 39km road races.
"I just hope to make Maine proud," she said. "I mean, I'm proud to be from Maine and I think the community there really encouraged me throughout the process and I'm really excited to see it all come together and have the result. that I hope. "
Brown will take part in the track events first. She says the trail in Japan is one of the smoothest hikes she's ever done on a bike.
"In LA it's an older surface so it's a bit more bumpy and you can smell the grains of the wood, but this one is like glass. It's so nice," Brown said.
Amid another COVID-19 lockdown in Japan, these games mark the first time Clara will participate in a major race without her family being present.
"It is definitely the most stressful racing situation I have ever been in, with no one here other than my teammates to lean on," she said.
Her family seemed to sense it, and they pondered the future: Through the collaborative effort of her mother and father, Brown arrived in her room in Toyko to find dozens of letters waiting for her.
Brown said she was in shock, "and then it got dealt with, this whole pile of mail was from people and I was like, oh my God, and I just started crying."
Letters and messages came from family, close friends and even complete strangers, all giving her all the support she needed.
"I mean, it took me three nights to get through," she said. "It was amazing every night to relax and read these heartfelt notes."
Today, after years of intense training and love from halfway around the world, Clara Brown is ready to put her skills to the test on the world stage.

Clara shared her full running schedule in an Instagram post on Tuesday, saying:
"I will be competing in FOUR events in total, two on the track (3km individual pursuit and 500m time trial) and two on the road (individual time trial and road race). Japan, so late night in the US and hopefully easily watched live! These Paralympic Games are unique in that NBC Sports will be broadcasting prime time coverage for the FIRST time. All of my events except my first 3k IP qualifier will be streamed live on NBCSN alongside several other awesome sports. If you miss them live, you can stream the coverage on NBCOlympics.com, the NBC Sports app, or Peacock.
Aug 24 ~ 9 p.m. EST: IP 3k WC1-3 qualification (track cycling)
Aug 24 at ~ 10:30 p.m. EST * live coverage immediately following the opening ceremonies replay 🎉 *: WC1-3 3k Final IP (Track Cycling)
Aug 26 at ~ 9 p.m. EST: WC1-3,500 TT (track cycling)
August 30 at ~ 9 p.m. EST: WC1-3 individual time trial (road cycling)
September 2 at ~ 9:30 p.m. EST: WC1-3 road race (road cycling) "
For complete TV programming, visit: https://www.nbcolympics.com/news/2020-tokyo-paralympic-games-tv-schedule