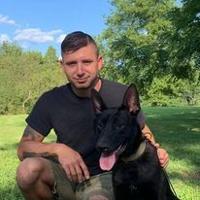 Fire lieutenant injured in collision with multiple vehicles | News
One of Gilbertsville's volunteer firefighters, Michael Bynum, was seriously injured Wednesday night Feb. 23 while responding to a car accident on the Tennessee River Bridge. It was reported that Bynum was the first officer to arrive on the scene, responding to a two-car accident resulting from icy road conditions.
Once Bynum was on the scene to investigate this collision, five more collisions occurred and he was struck by an out-of-control tractor-trailer. A total of seven collisions were reported, involving 12 tractor-trailers and six passenger cars.
One of these collisions resulted in the death of an unrestrained 18-month-old child who was ejected from a semi-trailer truck following a rear-end crash. The child was pronounced dead at the scene by the Marshall County Coroner.
Bynum was taken by ambulance to Mercy Health in Paducah with serious injuries. He was transferred to University of Kentucky Hospital in Lexington on Friday, February 25, as they were better equipped to treat his injuries.
Bynum started with the Gilbertsville Volunteer Fire Department as a firefighter, but has since worked his way up to become a security guard and has been a lieutenant for the past few years. "He always wanted to help and cares about people. He's always the first on the job and goes out of his way to help others…he has a real servant's heart. said Marshall County Rescue Team Leader Kenny Pratt.
Bryan Dillworth, another fire department lieutenant, says Bynum is a dedicated firefighter.
"Michael is a great leader with an incredible work ethic. He is dedicated to the department but also takes the time to be a good father to his child. We love Michael at the station and will miss him dearly as he is down .I am amazed at the amount of support that has come together to help our brother and his family as he is in this time of need.There aren't many people I would go with in a building in flames, but Michael is definitely one of those people," Dillworth said.
Doctors are currently performing exploratory surgeries to manage Bynum's crush injuries. He will face several surgeries in the coming days to repair the internal damage and aid in his recovery. Pratt said Bynum is currently able to sit up and talk to his family, but is also in a lot of pain. He has a long road to recovery ahead of him and needs the support of the community he serves.
There is currently a gofundme account set up sponsored by the Gilbertsville Volunteer Fire Department. T-shirts are also being sold to help cover medical expenses and her family during this time. Contact the Gilbertsville Volunteer Fire Department at 270-362-7061 with questions about a donation or information about Bynum, or visit their Facebook page.
Bynum and her significant other are the new parents of their daughter. His family is very grateful for the support of the community during this time and throughout his recovery.