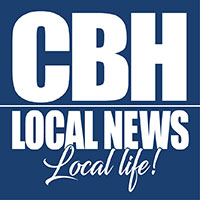 Four injured in suspected DUI collision
Four people from Pasco were injured Monday morning in an alleged DUI collision on National Road 17, about 7 miles north of Othello.
Daniel C. Garcia, 23, from Pasco, was driving a blue 2001 Ford Expedition north on National Highway 17 just before 5:41 a.m. behind a silver 2009 Nissan Murano, driven by Luis M. Solano Rafael, 19, from Mesa , according to the Washington State Patrol.
Garcia lost control of his vehicle, over-corrected and the Ford's right rear collided with the Nissan's left front, forcing both vehicles to pull off the road to the right. The Ford came to rest on its roof and the Nissan on its wheels.
Garcia was taken to Samaritan Hospital for his injuries and could face drunk driving and assault charges, the WSP said. Two of her passengers, Laura Gutierrez, 20, of Pasco, and Denise Gutierrez Guzman, 18, of Pasco, were airlifted to Harborview Medical Center in Seattle and Kadlec Regional Medical Center in Richland, respectively, for their injuries. . A third passenger, Monserrat Ramirez Perez, 18, from Pasco, was taken to Othello community hospital for his injuries.
Solano Rafael and his passengers, Manuel Dejesus, 34, and Tabien Morales, 30, both from Mesa, were not injured.
Everyone wore seat belts. The two vehicles were totaled.