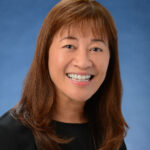 Island Insurance Appoints Kadomoto Deputy Vice President; The Liberty Company Insurance Brokers in California appoints Arricale Chief Financial Officer
Island Insurance Co. has promoted Denise Kadomoto to Assistant Vice President of Accounting and Finance.
Kadomoto will continue to serve as Company Controller, a position she has held since 2015.
Kadomoto joined Island in 2007 as a senior accountant. She has nearly 35 years of accounting and finance experience with previous positions at Royal State Financial Corp., Kaiser Permanente, Queen's Health Systems and Deloitte & Touche LLP.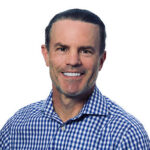 Island Insurance is a local property and casualty insurer offering a range of insurance protection solutions including personal auto, home, condominium, tenant and umbrella insurance, and commercial insurance.
The Liberty Company Insurance Brokers has appointed Jeff Arricale Chief Financial Officer.
Arricale has 25 years of expertise in accounting, capital markets, insurance and ESG. He began his career with the audit firm of KPMG LLP, then spent 18 years as an insurance analyst and research director with T. Rowe Price and Lord Abbett. Most recently, he was Chief of Staff and Head of Capital Markets for commercial insurer ProSight Specialty.
The Liberty Company Insurance Brokers is a privately held brokerage firm located in Woodland Hills, California, with offices nationwide.
The subjects
Agencies in California
Was this article helpful?
Here are other articles you might like.
Interested in Agencies?
Receive automatic alerts for this topic.