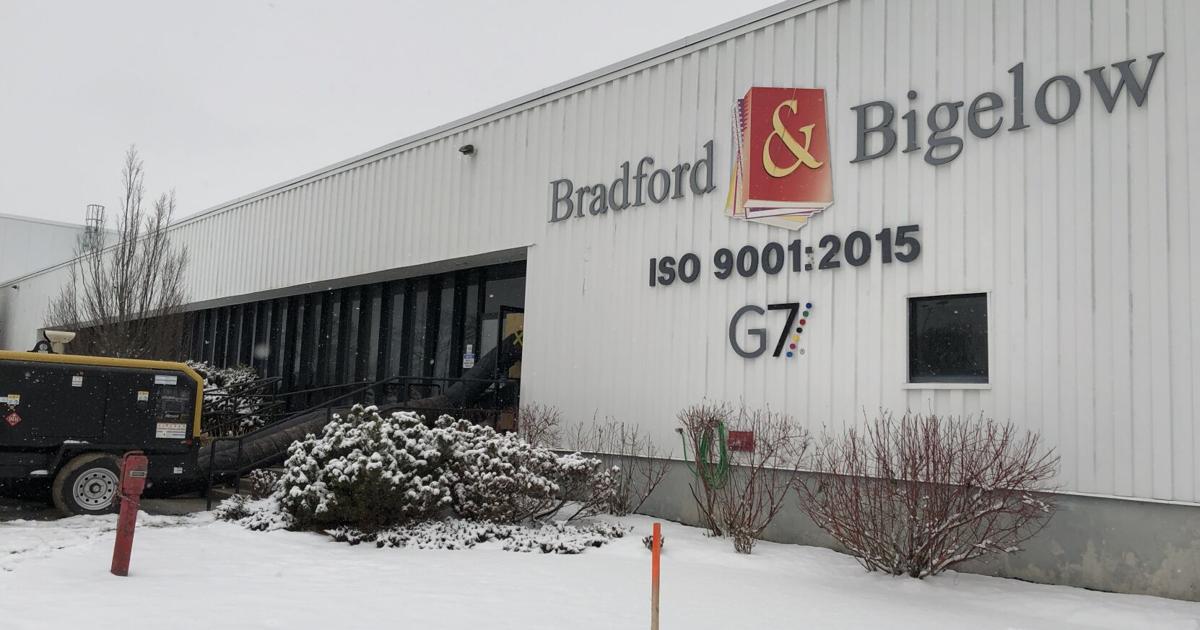 Newburyport fire in an industrial park causes damage of approximately 2 to 4 million dollars | News
NEWBURYPORT — Light snow showers Sunday afternoon fell on the site of an industrial building where a fire on its roof Saturday morning caused damage estimated between $2 million and $4 million.
On Sunday afternoon, at the Bradford & Bigelow printing works site, a vacuum-like hose filled a glass front door, blocking access to the interior of the building.
As Newburyport Fire Chief Christopher J. LeClaire noted in a news release, the department responded to the site at 10:36 a.m. for a fire report Saturday. Upon arrival, firefighters found thick smoke and flames coming from a 150ft by 60ft array of solar panels on the roof of the building.
Newburyport Response and Mutual Aid Services rushed to the building.
A second alarm was then sounded on arrival and shortly thereafter a third alarm was also sounded.
Crews attacked the fire aggressively and successfully extinguished the flames, limiting fire damage to the roof and solar panels. The building suffered water damage from firefighting efforts.
Firefighters were able to extinguish the flames and bring the blaze under control around 11:10 a.m.
Several dozen employees were inside the building at the time of the fire but were able to evacuate safely before firefighters arrived. No injuries were reported.
Mutual aid at the scene was provided by Newbury, West Newbury, Salisbury, Amesbury, Rowley, Merrimac, Seabrook NH, Portsmouth, NH and East Kingston, NH Fire Departments. Newburyport Mayor Sean Reardon, Newburyport Police and Atlantic Ambulance also responded to the scene to assist.
Coverage of the station was provided by the Groveland, Merrimac and Exeter, NH Fire Departments.
The cause is still being investigated by the Newburyport Fire Department and State Police assigned to the State Fire Marshal's Office. The city building inspector was called to the scene to assess the damage.
Firefighters remained on site Saturday afternoon to repair and investigate.
"I want to salute the professional and aggressive work done by our firefighters and mutual aid partners who prevented significant damage to the building," said LeClaire. "Thanks to their quick work, we were able to contain the fire and quickly extinguish the flames."