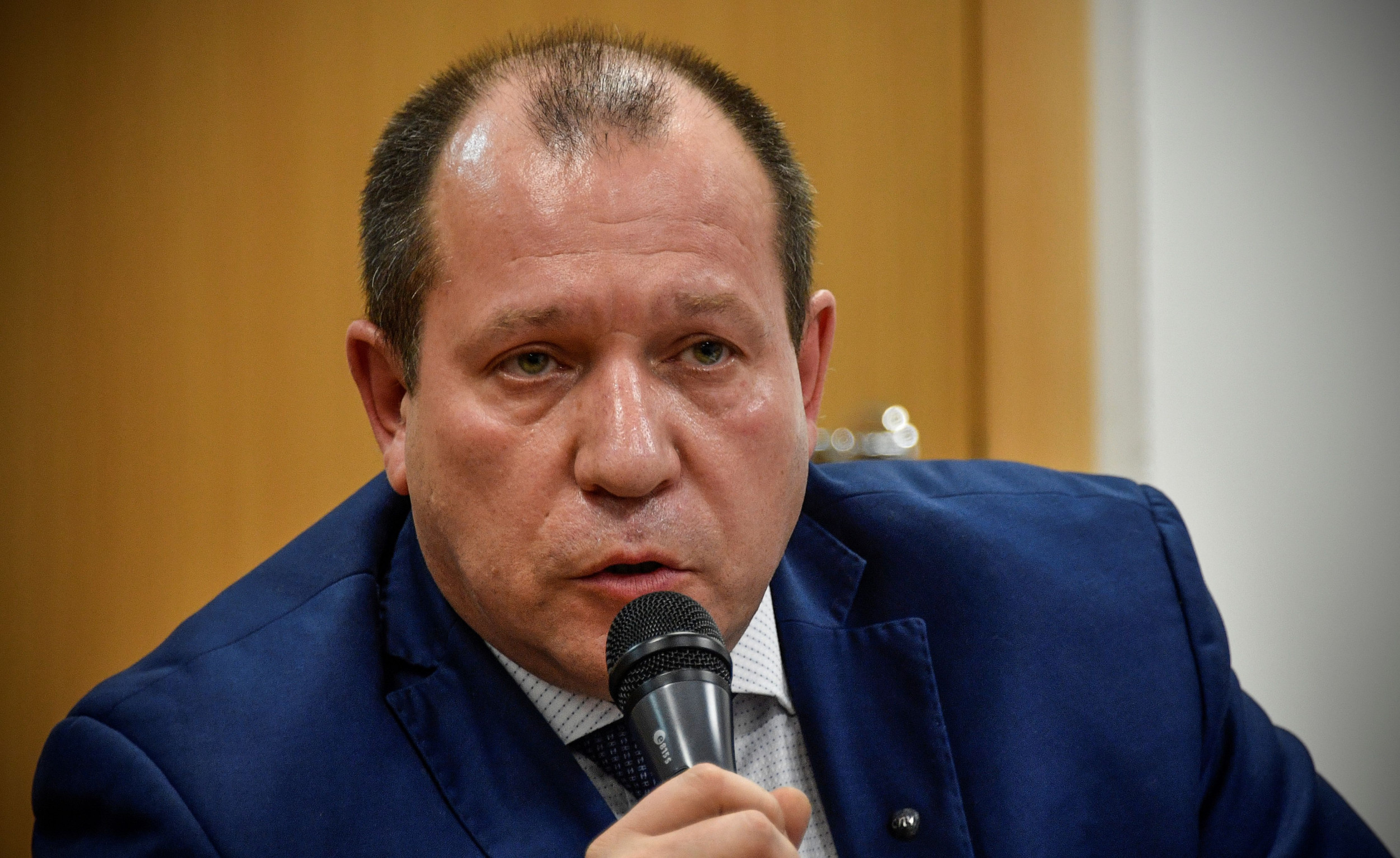 Notable Russian activist nearly had his throat slit in attack by fake officer
Russian human rights activist Igor Kalyapin was attacked with a knife by an individual who claimed to be a policeman, the Russian Council for Human Rights (HRC) announced on Thursday on Telegram.
Kalyapin, one of the founders of the nonprofit Committee Against Torture in Russia (now called Crew Against Torture), is a member of the Human Rights Council, according to AFP.
The council said on Telegram that Kalyapin was attacked on Wednesday evening in the Nizhny Novgorod region by an "unknown man" who tried to "cut his face and strangle him", before the activist could call the police.
Kalyapin told RIA Novosti news agency that the attacker came to a birthday party and introduced himself as a policeman, AFP reported.
"This man suddenly attacked me. He didn't explain himself. He said he needed to kill me and dutifully tried to do so for 15-20 minutes," Kalyapin told the news agency. hurry.
"[He tried to ] beat me and tried to stab my throat with a shard of glass," the human rights activist said of the attacker.
No details have been revealed as to whether the incident is associated with activities carried out by the Committee against Torture.
The HRC operates as an advisory body under President Vladimir Putin that reports on civil and human rights in the country. According to its website, the HRC "does not consider appeals on personal matters, including those related to property, housing and labor disputes, as well as complaints about decisions of courts, investigative bodies and investigation".
Meanwhile, Kalyapin's colleague Natalya Kurekina told online newspaper SOTA that the attacker introduced himself as a detective working with the police in the city of Nizhny Novgorod, Radio Free Europe reported.
The assailant has been arrested and the incident is currently under investigation.
Kalyapin was transferred to hospital with a "suspected concussion", according to the council's Telegram message.
Kalyapin was the former head of the Committee Against Torture, an organization that monitors and reports on police abuse. He explained that he had to leave this post in February due to "disagreements with colleagues" over the future of the association, according to AFP.
He quit the role after he and his mother were pressured and threatened by strangers who he believes are linked to Russian authorities, according to Radio Free Europe.
At one point, the Committee Against Torture decided to shut down after being added to the Justice Department's list of so-called "foreign agents" earlier this year. However, the organization later decided to resume operations and changed its name to Crew Against Torture.
Newsweek has contacted Crew Against Torture for comment.
Attacks on Russian Dissent
A number of human rights and opposition groups have recently been targeted in Russia. Earlier this month, authorities blocked the social media account of Russian human rights group OVD-Info over its media coverage of the war in Ukraine. The organization is a watchdog that monitors and reports political persecution in Russia.
"We don't know the exact documents that the Russian authorities have questioned," said OVD-Info spokeswoman Maria Kuznetsova. Newsweek at the time. "As a project, we stated our anti-war stance from the start, so any of our posts can be seen as 'discrediting' the Russian military."
In addition, TV journalist Marina Ovsyannikova was placed under house arrest this month for two months pending trial after she attracted worldwide attention for opposing the war in Ukraine during of a live broadcast.
She was placed under house arrest for her actions during a protest in July in which she held up an anti-Putin poster and placed dolls on the ground believed to symbolize dead children.