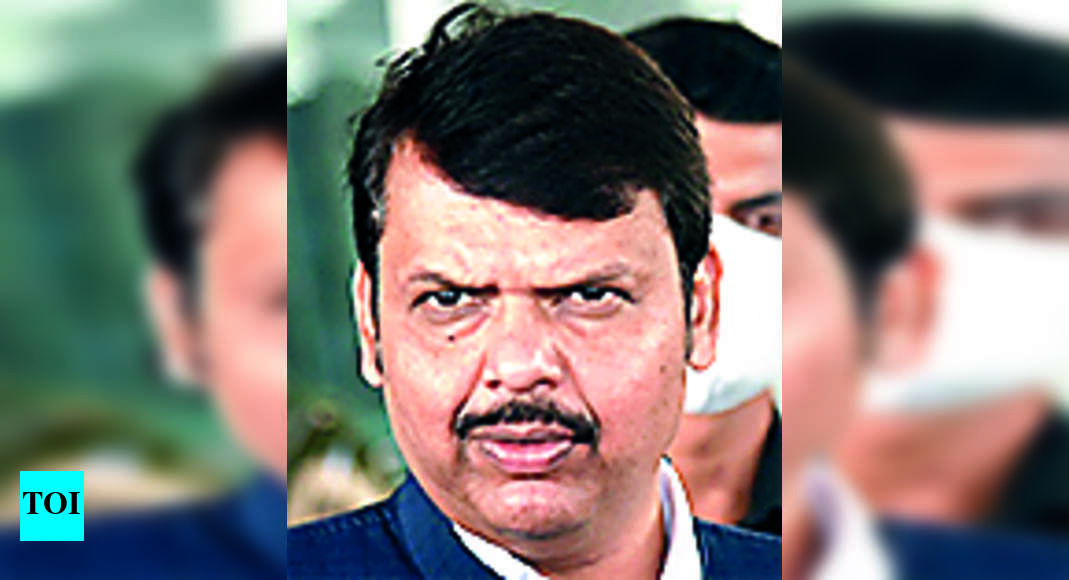 State to develop comprehensive policy to address pothole problem: Deputy Cm | Pune News
Pune: Deputy Chief Minister Devendra Fadnavis told TOI that the state government will come up with a comprehensive policy to address the threat of potholes in Maharashtra.
"The government will develop a comprehensive pothole policy," he said, responding to a question about pothole-riddled roads across the state.
A senior official from the urban development department said the policy would ensure the use of quality materials for road repairs. It would also likely give clear guidelines on accountability, he said.
Several roads in cities like Pune have developed potholes following heavy rains this week. TOI highlighted the pathetic state of pavement in its "Crater City" series.
Most municipal corporations in the state have begun temporarily filling potholes with cold asphalt. But locals stressed that the temporary work made no sense as the mixture would be washed away by the rain.
In this context, a senior official said that the construction of concrete roads was the only solution and that a budget should be allocated for them. "Wealthy corporations may be able to fund it, but not all of them," he said.
A senior expert from the Public Works Department (PWD) said concrete roads were an expensive option. He said cold mix technology could be used during monsoon until any other technique is adopted so that citizens are not inconvenienced.
He said the hot mix technology included heated crushed metal stones and bitumen, which reduced viscosity. "Cold-mixed bitumen in small drums is heated separately, while crushed stones are placed in the potholes. The use of HMA is not possible in monsoon because it requires a dry surface. So, cold mix is ​​used in the rains. It is a temporary measure and developing a policy is a good idea," he said.
Another PWD expert said that the bituminous emulsion method could also be used to repair roads, but that too was expensive and impossible during the monsoon. "Road repair works with bitumen emulsion should start well before the monsoon and there should be proper storm drains with good pavement to drain the water," he said.
Aam Aadmi Party state organizer and RTI activist Vijay Kumbhar said that even if a policy was developed, it would be implemented in the right spirit. "Why aren't contractors liable for potholes under the default liability condition?" I fear that a nexus between entrepreneurs, administrators and politicians is responsible for this," he said.
The former state government led by Uddhav Thackeray had summoned agencies to repair the roads last September. Prime Minister Shindethen minister of town planning, had ordered the suspension of four engineers of the civic body of Thane for bad road.