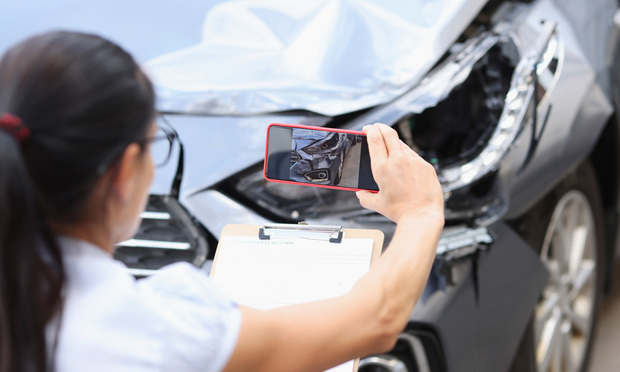 The average duration of collision-related rentals is increasing
In the most recently completed quarter, the average length of time it takes consumers to use a rental car following a car accident increased nearly five days from a year earlier, according to the rental company. of cars Enterprise Holding, Inc.., which reported that the average rental period was 18.2 days during the first quarter of 2022.
Enterprise noted that repair shop staffing issues, parts availability, new and used vehicle prices, inflationary pressures and new claims processes are combining to increase average rental car duration. following a collision claim.
Greg Horn, Chief Innovation Officer at PartsTrader, said in a statement, "We saw a record number of median delivery days for all part types. We measure the median plus two standard deviations to get a full picture of all the parts that need to be replaced. What we saw in the first quarter of this year is a median outlier score of 15.6 days. This is double the median delivery days (plus two standard deviations) for outliers we saw in Q1 2021."
Claims involving a drivable vehicle saw the average rental period (LOR) increase by around four days compared to the previous year, with the average rental period extending to 15.5 days in the first quarter of 2022. For claims involving non-rolling vehicles, the average LOR increased by more than a week in the first quarter, according to Enterprise, with an average rental length of about 26 days. For claims involving total loss, the average LOR was 18.4 days, up 4.1 days from the same period in 2021.
Ryan Mandell, director of claims performance for Mitchell International, explained that this trend is expected to continue.
"As the actual cash value increases, we can expect the frequency of total losses to decrease, as more borderline losses are deemed more economical to repair," Mandell said in a statement. "This was the case in the United States, which recorded a total loss frequency of 16.1% in the first quarter of 2022, compared to 17.2% in the first quarter of 2021. Such a scenario could have an impact on the ability of stores, especially in the face of a tight labor market, and further increasing key-to-key cycle times. »
Enterprise noted that no region of the United States was immune to the increases seen in car rental periods. However, the states stood out and the slideshow above highlights the states that had the longest average LOR in Q1 2022.
Related: