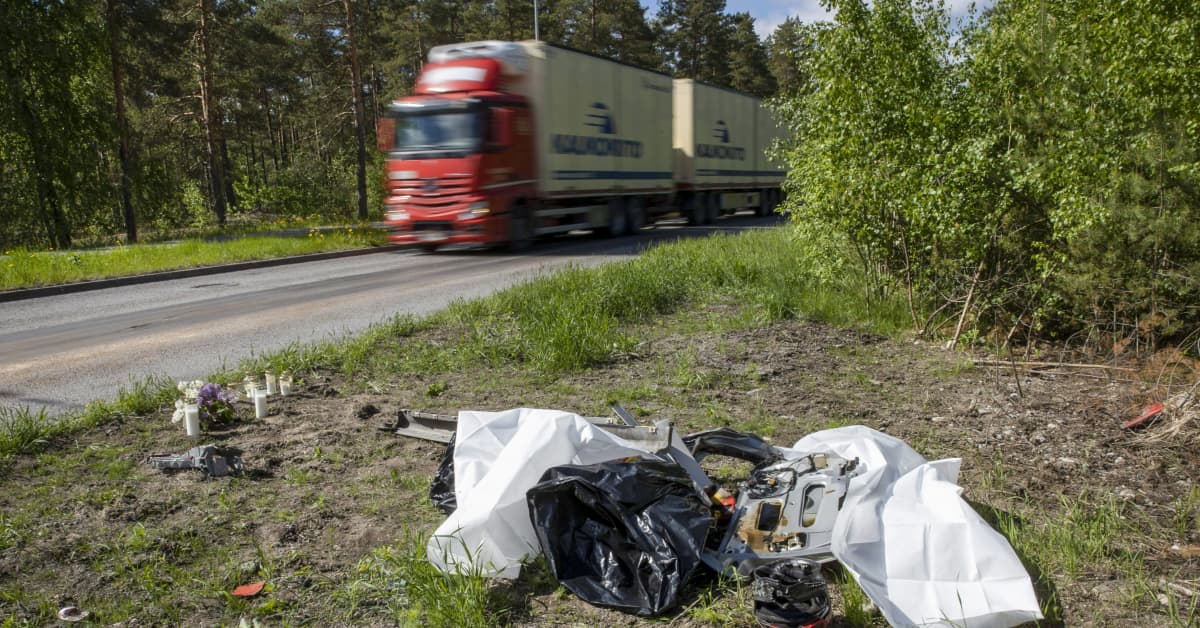 Two teenagers killed in a collision between a car and a truck near Turku | New
The driver of the car is suspected by the police of two negligent homicides.
Two youths were killed in a collision between a car and a truck near Turku airport on Friday evening.
According to the police, there were six people in the car at the time of the accident. The two victims were a young woman, born in 2005, who was a rear passenger, and a young man, also born in 2005, who was sitting in the trunk of the car.
Police believe the driver of the car lost control of the vehicle on a left-turning section of airport road, which led to the rear of the car colliding with the front of the oncoming truck and trailer.
The accident was reported to emergency services by one of the passengers in the car shortly before 11 p.m. Friday evening, police added.
According to local sources, the one kilometer stretch of road where the collision occurred is popular with young motorists and moped riders. A large truck terminal is also located along the road.
The Chief of Police Kristiina Kontio from the Southwest Finland Police Department told the STT news agency on Saturday that officers had started questioning some of the passengers involved in the crash, but the exact sequence of events is still unclear.
"The picture will certainly become clearer as the investigation progresses. For example, we are still investigating what caused the car to skid," Kontio said, adding that alcohol would not have played a role in the accident.
The driver of the car, born in 2004, is suspected of endangering road safety and two counts of negligent homicide.